We recently had a meeting with my son's teacher and principle to ask for advice about what to do with him this summer. One of the biggest takeaways from the meeting was that we should enroll him in a few organized summer camps. The key is "organized". At his age, it's important for him to participate in activities where he works with his peers and follows rules to accomplish goals. In particular, they emphasized that accountability to peers is important for children. They also encouraged us to find STEM resources for him since he loves science. Plus, science is such a critical area of study for today's generation of children!
We found the perfect camps for our son that fit the criteria that his teacher and principle recommended - Destination Science Camp. Not only are they well organized camps, but they are also tailored to extra things that children love, including games, splash time, and fun challenges. Whether you are at home with your children or a working parent, the schedule is perfect because the camps are from 9am - 3pm with optional extended care. If you plan on putting your child in daycare for most of summer, this camp is really nice because they have some at the beginning and end of summer where you could cut the daycare early and instead put your money toward a fabulous camp that is educational and that will create amazing childhood memories!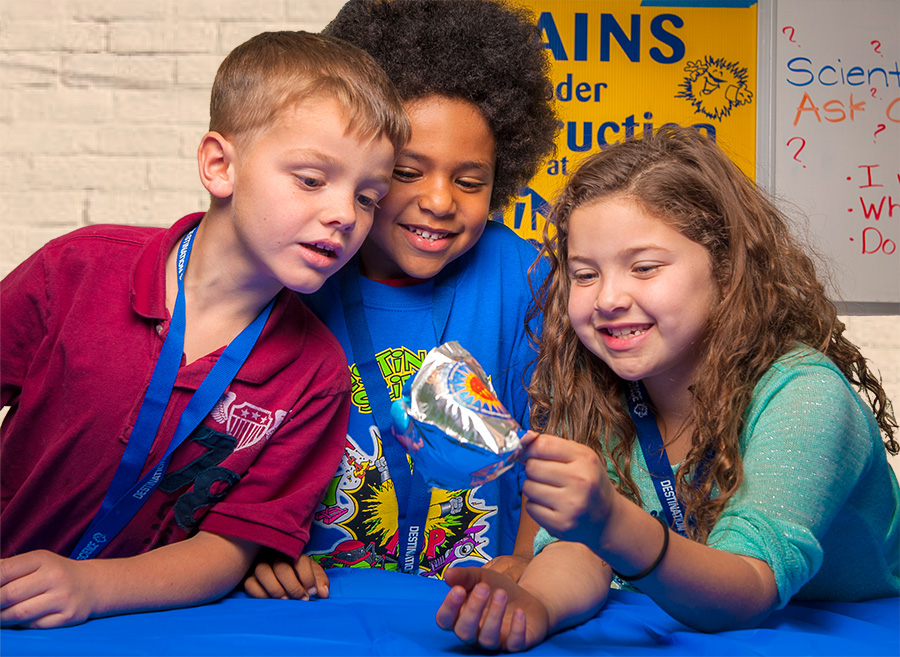 Let's start with location. Click here to find a location near you and the costs. We love that the costs are transparent and there are no hidden fees. As a mom with Engineering degrees, the Destination Science curriculum is what put these camps at the top of our list. The camps are packed with many hands-on activities and foster teamwork which is not only critical in the field of Engineering, but also addresses the issues of organization and accountability to peers that our son's teacher and principle emphasized. In addition, if you live in the Dallas/Fort Worth metro, to my knowledge, these are among the lowest priced STEM camps in the area when you consider the good quality of the programs and number of hours. The camps are under $300/week whereas many others are in $350 to $500 range. Destination Science Camp fills the niche for parents who have high expectations for curriculum and want a reasonable tuition.
Now let's talk about the daily schedule.

A typical day at camp includes both indoor and outdoor science activities, outdoor games, and one super-fun rally!
After checking in and getting the day started, they

start with our first science station of the day, this activity includes a long-term project that will be completed by Friday.

From there, they grab a snack and head outside to experience some outside action. Some of the outside activities include games with a SPLASH, so be prepared for some watery fun!

Next up…Engineering 2016! Campers will work in small teams to design creative solutions to fun challenges.

This is followed by lunch & fun group games.

They round out the day with our third exciting science station until it is time to say goodbye at 3:00, where we wrap up the lessons of the day and get ready for a whole new day of science tomorrow!
Finally, let's talk about the topics. The camp curriculum is updated every year so that your child is able to attend each year to experience new things. This is good since this is one of those camps that once your child attends, they will want to go back again in following years! This year's camps include:
Super Hero Physics Science Camp

Space Quest Science Camp

Robot Challenge Science Camp

Roller Coaster Science Camp
As I mentioned above, my degrees are in Engineering and I look very closely at camp curriculums for my child because there are many important factors to consider. Personally, I am sending my own child to a Destination Science Camp because they have such strong curriculum with many fun features that I think will foster my son's creativity and love of science and technology while also practicing important social skills that his teacher and principle recommended to us. Plus, even if my child does not want to be an Engineer like me when he grows up, the conceptual thinking and problem solving skills that he gains from the experience are applicable to many other areas of life. Many of my pre-Engineering classmates went on to become medical doctors, business executives, and more, but give credit to their challenging Engineering experiences for teaching them to think and solve problems. These camps are great for young children no matter which direction their career paths take them!
My son is already counting down the days until he attends his camp session!
Visit
Destination Science
to learn more!