Father's Day is on Sunday, June 17th. In today's post, I'll share trendy Father's Day gift ideas that are sure to be popular this year.
If you are looking for a unique gift that results in a rewarding hobby, consider buying coffee roasting supplies from Sweet Maria's to allow dad to roast his own coffee beans! Coffee roasting is a rewarding hobby that fits many personalities. Dads who are perfectionists will enjoy fine tuning their coffee roasting skills to create the perfect roasts. Practical dads will appreciate that green coffee beans cost a fraction of the price of roasted coffee beans. Dads who are social will enjoy sharing their special creations with friends, colleagues, and family members. Sweet Maria's is our favorite store for coffee enthusiasts, including everyone from novice coffee roasters to those with years of experience. They have a great guide to help you to get started here. Their guide includes tips for different preferences and price points. Sweet Maria's offers the gold standard for coffee roasting enthusiasts! For instance, my husband orders all of his green coffee beans from Sweet Maria's for two reasons. The first is that they have the best variety and quality that he has found over the past several years. The second is that he feels that the pricing is very competitive. Visit Sweet Maria's here.
Happy memories are the best gift. It doesn't necessarily matter what you do as long as you do it together. However, having a plan is certainly helpful. This year, we are visiting LEGOLAND Discovery Center in Grapevine, TX. It will be open from 11am to 6:30pm on Father's Day and includes both indoor and outdoor activities. If you haven't visited in a while, you'll be impressed with the giant Ninjago play area. Personally, my children love the splash pad more than anything else, so you'll also want to plan to bring swimsuits and a change of clothing! Learn more about LEGOLAND Discovery Center here.
My husband and I are now in our 40's, so good skincare is critical. The CeraVe products below are part of my husband's skincare routine. He's used half of the products for several years while the products from the Renewing Line are a newer part of his routine. Let me share more details.
My husband and I are both in agreement that CeraVe has the best skincare products that we love. Several years ago, I tried the CeraVe Foaming Facial Cleanser after my dermatologist recommended it for my dry skin and sensitive skin that was also breaking out. It was so amazing that I've used it ever since. My husband also tried it and became hooked. While it's probably fantastic for all ages, we've found it to be a lifesaver as we adjusted to our aging skin.
Some of the newer CeraVe products that we have been using are from their Renewing Line. The CeraVe Renewing Line was developed with dermatologists. The products contain a special combination of ceramides 1, 6, 6-11 to help restore the skins natural protective barrier and help to visibly smooth fine lines and restore radiance. There are four products in this line, including:
Finally, my husband runs several miles every morning, so he needs good sun protection. He uses the CeraVe Sunscreen Face Lotion (SPF 50)
and CeraVe Body Lotion with SPF 50 protection
. These sunscreens were developed with dermatologists and contain ceramides 1, 3, 6-11 to help restore the skin's natural protective barrier. We really like that these products absorb easily and are relatively lightweight. They are perfect for us, especially since we live in Texas where the sun in strong and we have aging skin that we want to protect.
ZOE is the world's first 3-in-1 anti-aging Sonic Beauty Devices. My husband uses his ZOE in combination with the CeraVe Foaming Facial Cleanser above for fantastic results. This trendy 3-in-1 anti-aging sonic beauty brush helps to cleanse, massage and apply skincare products with ease. Made of a soft, medical grade, antimicrobial silicon, Zoe is the perfect tool for all skin types, with 15 different massage settings and a unique design built to reach all areas of the face and body. The best part about Zoe is that she makes applying your favorite skin care products a hands-free task. Zoe smoothly applies your favorite products and her press-and-roll massaging action allows them to be absorbed gentler, deeper and cleaner into your skin and not onto your fingers!
A Good Night of Sleep is an amazing gift for parents.
Weighting Comforts
offers good quality weighted blankets that my husband and son like because they help them to feel calmer, sleep better, and feel less anxiety. Weighted blankets are a big trend right now. We really like the Weighting Comforts
COOLMAX ALL SEASON technology
because, well, it's summer in Texas! This technology transports moisture away from the body to help stay cool. We like the quick-dry feature and the breathable functionality. An amazing night of sleep and reduced anxiety is priceless!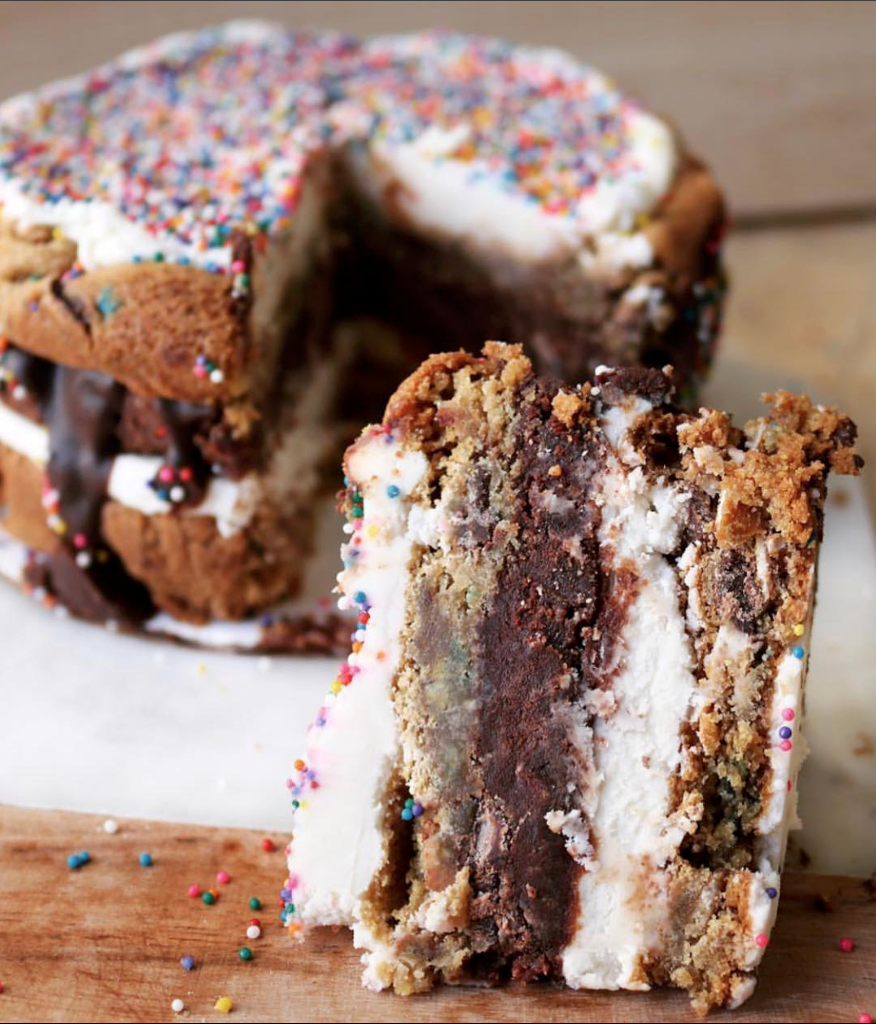 If you want an over-the-top and memorable dessert for Father's Day, visit FattyCakesNY. The Dad in your life will certainly know that he is special when he sees and tastes an amazing FattyCakesNY creation. For instance, the BIG POPPA is a great choice for Father's Day. This trendy cake includes an M&M & pretzel cookie cake sandwiching a triple chocolate brownie with layers of salted vanilla buttercream, chocolate ganache, and finished with rainbow sprinkles! We even added an optional Chocolate Ganache Core to our BIG POPPA. Visit FattyCakesNY here because they will win your heart with their many cakes and options for customization!
The

Hennessy

V.S.O.P Privilège

200th

anniversary limited-edition carafe is currently available at fine retailers nationwide, and will retail for $80 for a 750ml bottle. Here is a trendy recipe that is perfect for Father's Day!
2 oz.

Hennessy

V.S.O.P Privilège Cognac

.5 oz. Madeira

3 dashes Peychaud bitters

1 dash Angostura bitters

Orange twist and gold leaf (garnish)
Add all ingredients to mixing glass with ice, stir to chill and strain into a rocks glass, garnish with the expressed oils of an orange twist, discard the twist and add gold leaf.
Below are a few locations that carry the limited edition bottle in Dallas.
| | | | | |
| --- | --- | --- | --- | --- |
| | | | | |
| | | | | |
| | | | | |
| | | | | |
| | | | | |
We hope that you all enjoy Father's Day and create happy memories together!