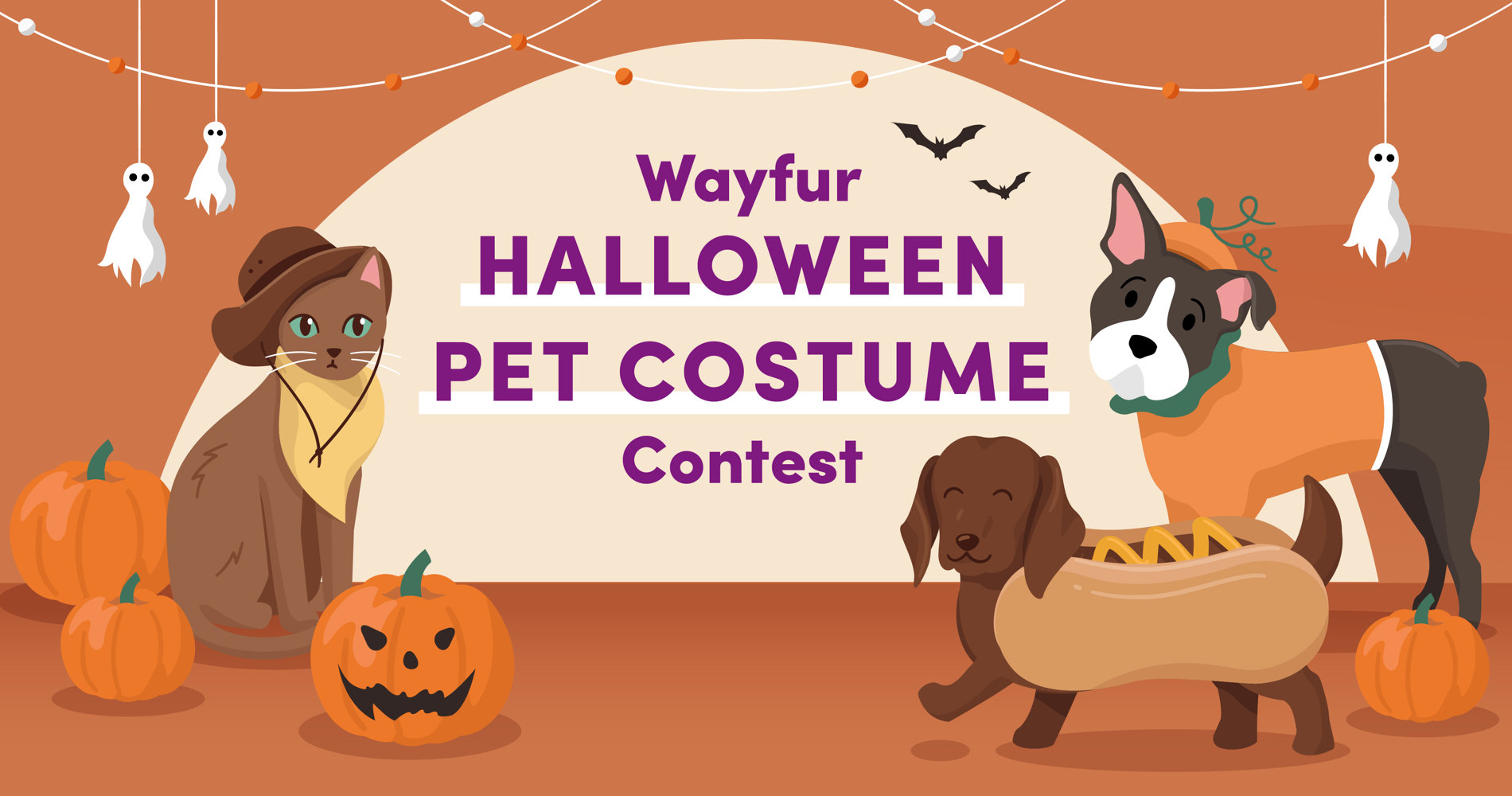 Halloween is just a few weeks away! If you are excited to dress your pet for Halloween, you'll love the adorable Wayfair Wayfur Halloween Pet Costume Contest that includes a chance to win a $500 gift card to Wayfair! Personally, I'm obsessed because this contest is adorable. When I have a break in my workday, I check here to look at the photos of trendy pets in Halloween costumes.
Here is how it works:
Get your pet dressed in their spookiest (or funniest) costume and snap a pic!

Entries will be accepted until 11/1/19.

The lucky winners will be announced on 11/4/19.

First prize: $500 Wayfair gift card

Second prize: $250 Wayfair gift card

Third prize: $100 Wayfair gift card

All entrants will be featured in a photo gallery here!
To enter, send your name (and a link to your blog if you have one), your pet's name, and your photo to WayfurCostumeContest@wayfair.com. Don't forget to attach your photo to the email!

Visit Wayfair for the full terms and conditions of Wayfair. Keep in mind that the photo must be your own and not modified in any way and the entry must be submitted via email to be eligible.
Good luck! I hope that one of our trendy readers wins this contest. Personally, I look forward to browsing the entries in the days that lead up to Halloween!