It's that time of year already -- time to start registering for summer camps before they fill up. Challenger Soccer Camps are the most popular soccer camp in the US. With an innovative curriculum that develops skills, speed and confidence in players ages 3-18.

After being stuck in quarantine, their coaches are excited to get back on the field playing and teaching the game we love!
Challenger Sports, the largest soccer camp company in North America is coming to a community near you, and bringing over 30 years of coaching experience. Their international staff will work with your players to teach a fun, technical and tactical curriculum that's filled with training sessions from five of the world's leading soccer nations. Challenger's International Soccer Camp offers instructional camp programs for all age and ability levels! The TinyTykes program, ages 2-5, provides fundamental soccer activities, games, and stories; designed to enhance technical skills along with physical and social development. The Half-Day Camp, ages 5-16, is the most popular program and will provide 3 hours of skill development, games, challenges and competitions each day. The Full-Day Camp, ages 8-18, is a 6 hour program filled with developmental practices, games, competitions and challenges.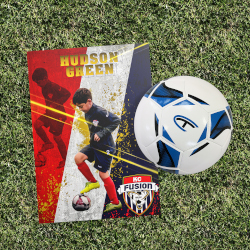 Personally, my oldest son participated in one of their camps a couple of years ago and loved it! He attended a camp at Stampede in Southlake, TX. It was a fun and memorable experience. Not only did he improve his soccer skills, but he also made friends and improved his ability to be a team player. We definitely recommend it! We are excited that it is now our youngest son's turn to attend this year.
REGISTER QUICKLY!
Register quickly to score some free items with your paid registration, including a free poster, jersey, camp t-shirt, and soccer ball! Get the deal here (while it lasts!) #ChallengerSports #EarlyBirdOffer



Don't forget to follow

#ChallengerSports and #ChallengerSoccerCamps!