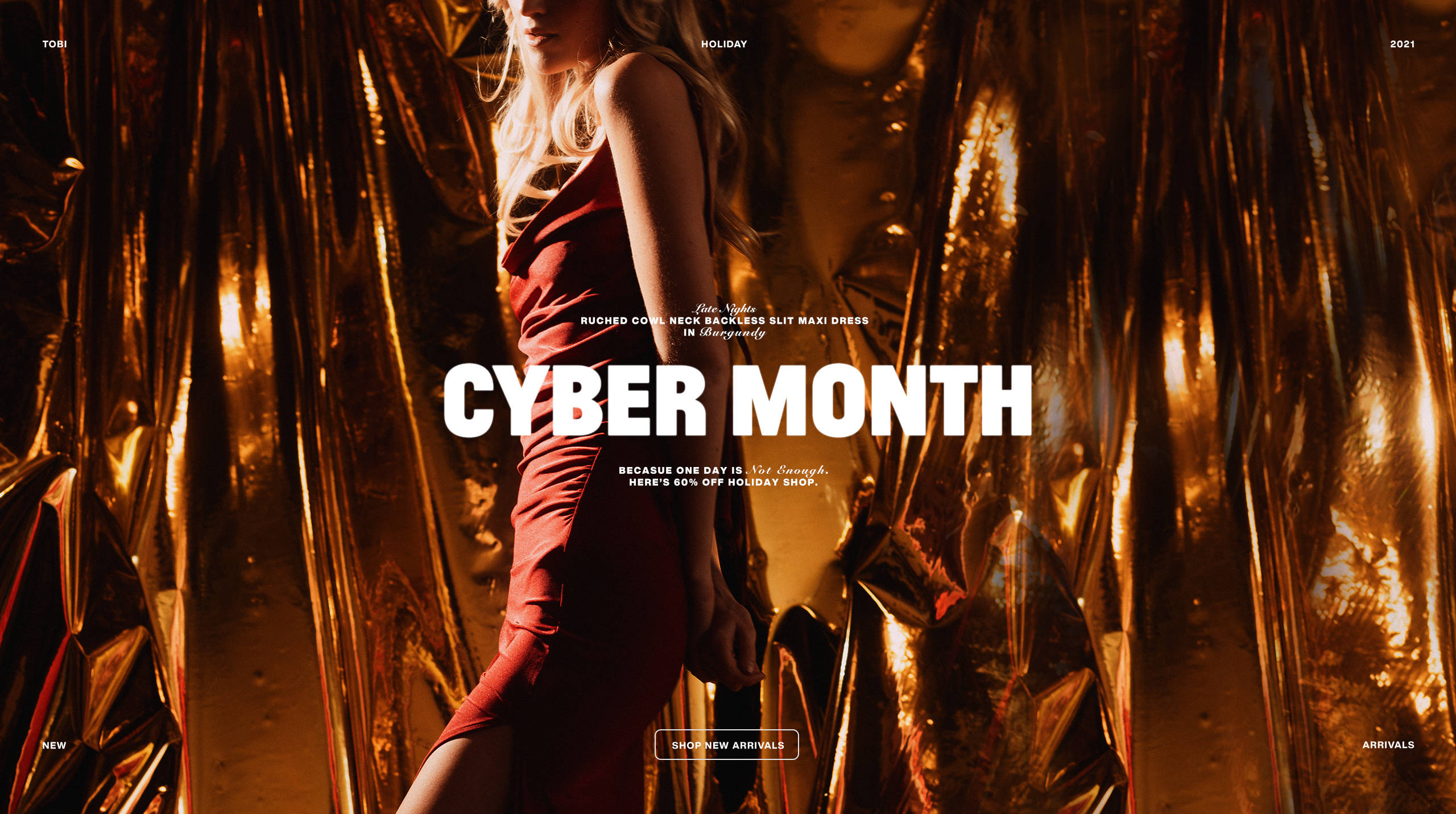 The holiday season is just around the corner! Given the supply chain issues and unpredictability that we've seen during the pandemic, I was excited to see one brand who is running a CyberMonth sale instead of a one day sale -- Tobi! This fast fashion brand is innovative at every angle with their talented designers and vertical business design. In today's post, I'll share more about this innovative company that not only adapts to the last fashion trends, but also to business changes like we have seen over the past couple of years.
Tobi is a fast fashion brand that you will want to check out for holiday party clothing. Whether you are going to an upscale party or a casual gathering, Tobi has you covered! We love this brand that designs, produces, and sells their products exclusively on their website for global customers. Their team carefully designs each item, sources the perfect fabrics, and oversees the production process. Their clever vertical business process allows them to respond quickly to the latest trends. More recently, they upped their game by declaring a Cyber Month instead of just a Cyber Monday. I haven't seen other companies offer anything like this yet, so it is yet another way that I noticed the amazing acumen behind this company. Personally, I'm an early bird shopper when it comes to the holidays this year, so I hope that more companies will take notice and follow Tobi's lead to make customers happy!
I chose a few items to highlight, but you'll also want to browse their extensive website here.
I hope that you enjoyed this glimpse into one of our favorite holiday brands. We are impressed by the meticulous attention to detail that Tobi gives to every aspect of their business. We love their stylish clothing and competitive pricing. Tobi should be at the top of your list for the latest fashions to wear to holiday parties! Visit Tobi here.